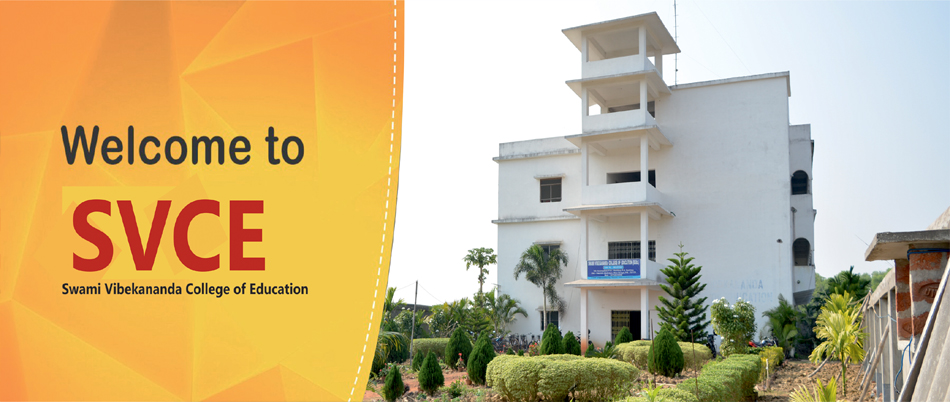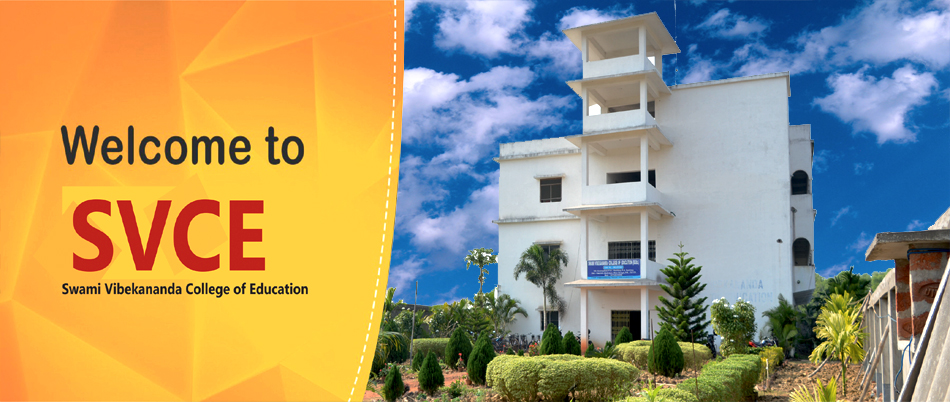 WELCOME TO SWAMI VIVEKANANDA COLLEGE OF EDUCATION
The vision of SWAMI VIVEKANANDA COLLEGE OF EDUCATION is to transform and make our trainee students to an empowered teacher who has taken the teaching not only as profession but also a service to do for the betterment of life and society, who has sacrificed his life to save the learner from the darkness of illiteracy to the light of literate world.
To produce the prospective teachers who will engage their life for the betterment of the students." EDUCATION IS THE BACKBONE OF THE NATION." None but a teacher can change the future of a student. A teacher can motivate, instigated a student to fulfill his dream, to start a journey towards his ultimate destination. Teaching training course mainly helps a teacher to understand the inner psychology by his outer behavior. And training course helps to control a student's characteristics also. Now a day teaching system has been changed into a complex matter. Teaching training course provides the solution how to simplify these complex matters and to present in the class room in an innovative way. So our first priority is our students. We hope the energetic atmosphere of our college provokes the students a lot to be interested on these training course and motivated to be a good teacher in future.
Principal's Message
Warm greetings to you on behalf of SWAMI VIVEKANANDA COLLEGE OF EDUCATION. I am extremely glad to share with you all that we are very much confident to create a unique teacher training institution. Our college is approved by NCTE, New Delhi and affiliated to The west Bengal University of Teachers' Training, Education Planning and Administration (WBUTTEPA). Our institution offers both B.ED and D.EL.ED course in the following subjects like Bengali, English, Mathematics, Physical Science, Biological Science, Computer Science, History and Economics